The O'Rouarks
James Edward O'Rouark was born in 1865 in Au Train, MI and moved with his family to Coeur d'Allene, ID in 1904(1905?). James was a timber cruiser (lumber estimator) so he needed to follow the industry westward.
The O'Rrouark family is seen here in this early picture. (LtoR) Allegra (my mom), James E, Ellain, Gerald A, Ellen (Nellie), and Douglas A.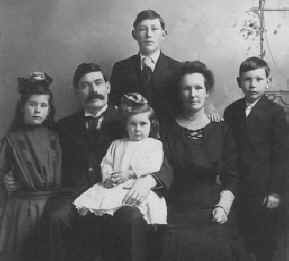 At right-the O'Rouark women Allegra, Elain, and Ellen (Nellie).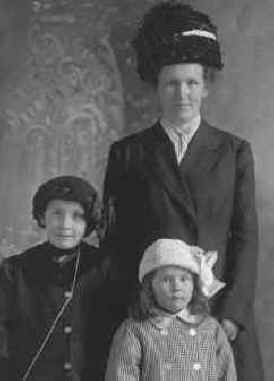 Here is an earlier picture of Allegra, Gerald and Douglas.
At right is the O'Rouark family, Nellie, Gerold, Douglas, and Allegra. James is not there. Nellie appears to be pregnant at the time.
Below is James E.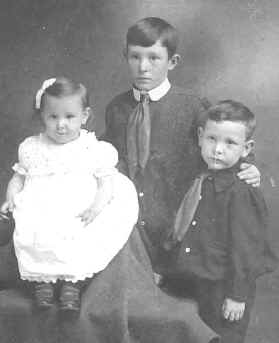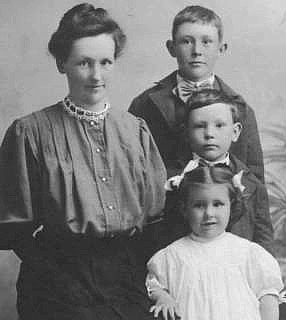 Here is a tintype, showing James. F O'Rouark (1812-1889) with his wife Mary McInnis (1825-1866). James F. was my great grandfather.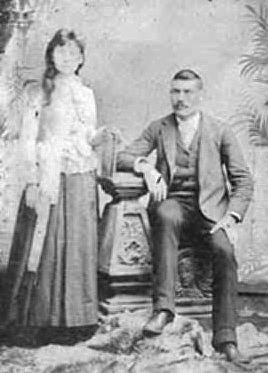 Another picture of one of James F.'s sisters
John Fisher (1822-??) North Ireland, my great, great grandfather)

Below is another picture of Nellie.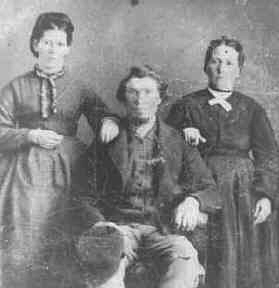 Another tintype of john fisher with his wife and sister.