Val's Big Airplane Trip
by Dominic Vautier
04/2004
---
When Val turned 13 (as most kids unfortunately do), we decided to do something really, really special. So I booked a flight on a small Cessna to fly around the Puget Sound area. He got to sit in front with the pilot while Cyn and I sat in back.
It was a beautiful day for flying and the broken clouds were well above us at 3000 feet. We had good visibility and could see probably 50 miles in just about every direction.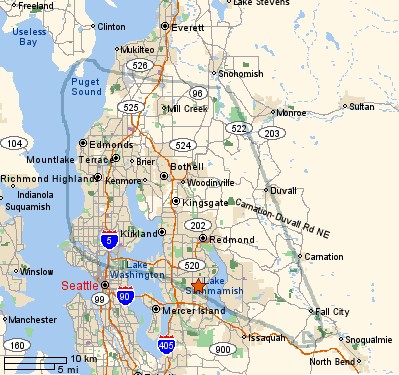 We left Snohomish airport and headed southeast flying at 1500 feet over Duvall and Carnation, and then circled Snoqualmie falls several times. The plane headed northwest and flew over Bellevue, Lake Washington and finally Seattle. We then climbed to 2100 feet over Puget Sound and headed North. Our craft turned east at Mukilteo and went over the Everett Boeing plant returning to Snohomish Airport. The trip lasted about one hour. It was great fun.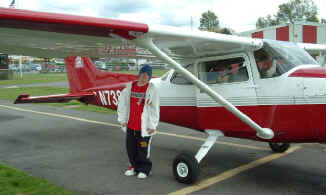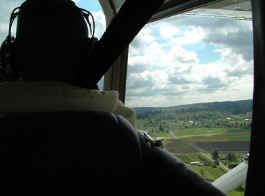 Here we go...up...up...and away.
I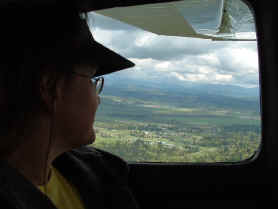 Looking out Cyn's window toward the East as we approached Snoqualmie Falls.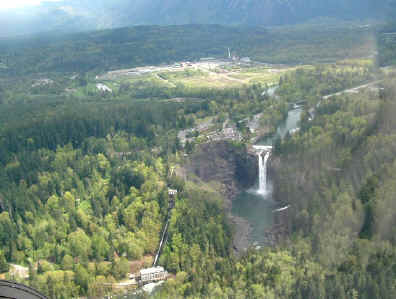 Snoqualmie Falls from 1500 feet. It's creating some mist.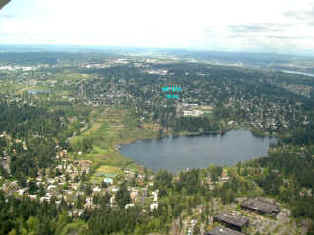 Here's the Bellevue Lake Hills area. Phantom Lake is at the center with Tillicum Middle School (Val's school) just above it. Our house is further above and to the left. You can't see it because of trees.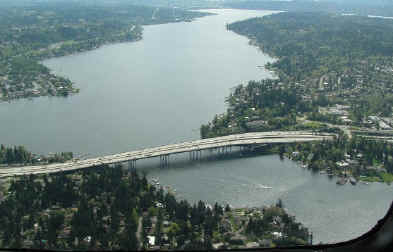 I-90 bridge to Mercer Island.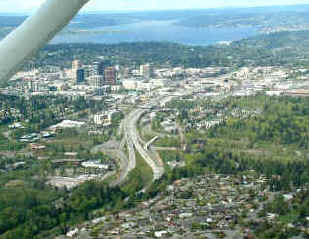 A Good view of downtown Bellevue looking North. Lake Washington looms in the background.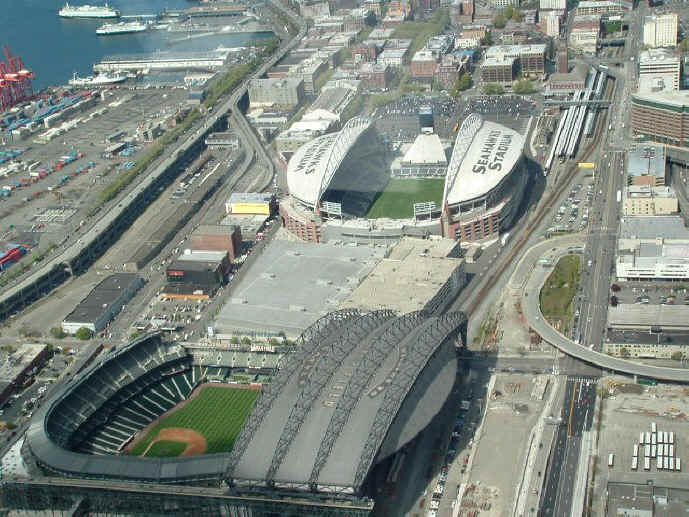 Seahawks Stadium and Mariner Stadium. I forgot to use high res here but it still came out.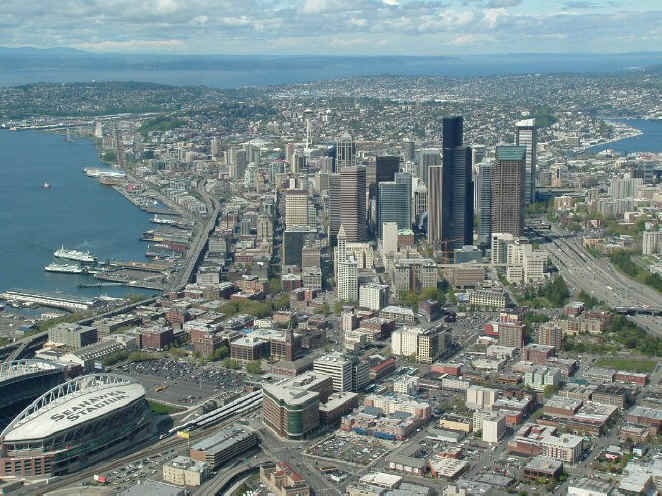 Seattle looking north. Imagine that when I was a kid, the Smith Tower used to be the biggest building in Town. Smith Tower is the little guy with the pointed roof.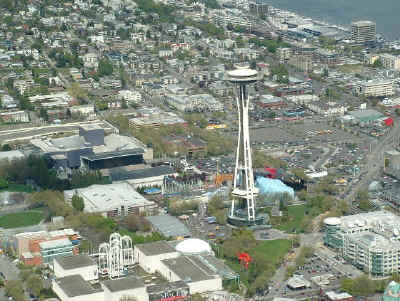 Space Needle and Seattle Center.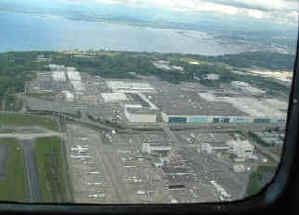 Boeing Everett Plant from 2100 feet.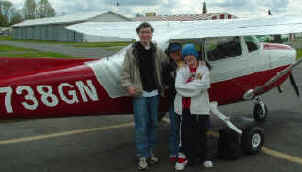 All three of us back safe and sound.