---
So we got back from DC. What fun.
Cynthia and I had a good time in Dublin.
---
There is a new and continuing section below called My Rants and I try to confine my more extreme moods to one place.
One ongoing effort is re-digitizing of a bunch of old records. Comcast gave me a lot more space to use, so I managed to re-digitize a bunch of those old scratchy records using a better filter and at higher quality at Old Record Collection. I also added a page on Fire Alarms because I got tired of replacing batteries. Everything I can think of to get away from replacing batteries becomes a real concern to me.
I try to collect things about our family and put them in a presentable way. You can check out any and all of the sections below. I plan to do bigger things as time goes on and as my mind continues to deteriorate, and as the kids will finally leave home. But as I do age things seem to get better in some ways, more perspective. After all I'm officially retired and have nothing else to do except kitchen, laundry, cars, three kids still at home, each with cars, some with associated boyfriends and girlfriends, each kid having the usual personal problems and struggling to get educations and stay out of debt (with my help of course). I also have a retired wife that has demands, and dogs too--what a peaceful and pleasant thing retirement is.
A while ago we got our carport converted to living space. It gave us a bathroom, hallway, small cook area and everybody's happy except the cars. Some features include additional washer and drier as well as new shower, so if the old washer breaks I will have time to fix it.
My Italian class is going molto bene. It's a way I can try to keep my mind working but learning a new language is best left for the young.
Cyn is the only women in Bellevue with her own private jackhammer. She wanted a jackhammer for Christmas so what was I to do but get her a PJ (personal jackhammer). It has turned out to be immensely practical in all kinds of ways. You can't believe it. Everybody should have a private jackhammer. When I redid Val's shower I was able to make one big hole in the bathroom floor for the drain. There are so many more examples.
We plan a vacation to Tuscany one of these years. I have been there three times but Cyn has not.
And some other things
Here is my latest rendition of Point of Order by Stan Freberg.
I began to wonder why Music is Disappearing and
I managed to get together a readable version of Early American Popular Music my one and only book
And here is a page that has some Old Song Sheets.
I continue to talk about My Former career but I have a new one now.
I also did some stuff on The History of Computing.
---
There is some GREAT NEW STUFF here

I set up two sections on this site, one entitled MY LIFE -- SORT OF which has to do with my early days and continues to improve as I do, growing up, seminary, education, army, girls, love life, (before the wife and kids and dogs and house and credit cards and teenagers and cars and jet skis and snow-mobilles). The second section goes into MY ROOTS. This is a hugely difficult section and it will eventually be done (person by person) when I can ever get it done. One of my brothers, the unofficial caretaker of the Vautier Archives has graciously sent me lots of info about where I came from and who were all those guys that gave me such weird and disorganized genes.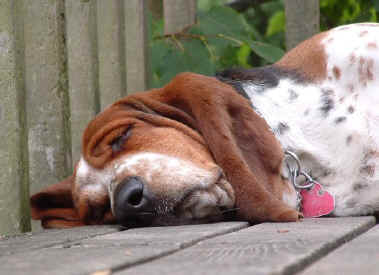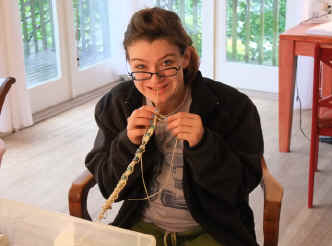 Get a load of the ears on that Dog.
Fiona is up to doing some artwork.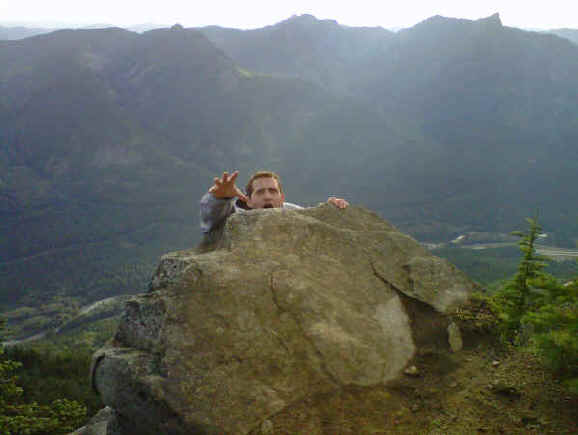 Gabriel pretending to fall off a cliff on Bandera Mountain. The I 90 Freeway can be seen far below. Not for the faint of heart.
---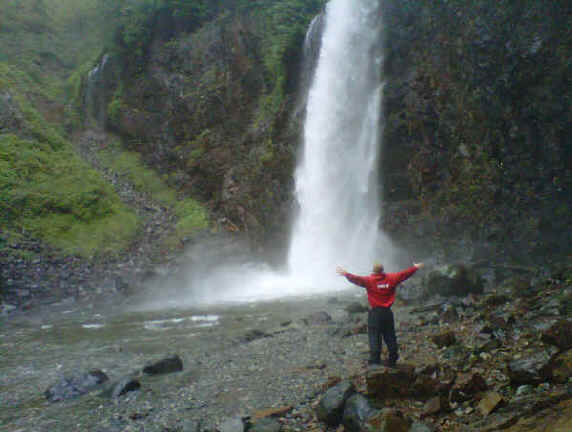 Here is Val in front of Franklin Falls near Rattlesnake Ridge in Snoqualmie.